KEY CHALLENGES
1. Lack shared vision
2. Siloed thinking/doing
3. Lack intentional and strategic priority setting and accountability for results
4. Ambiguous expectations of each other
5. Lack a shared story
INSIGHTS
1. We are stronger together
2. We need a shared vision
3. We want to move from siloed programs to a constellation of programming
4. We require more dialog
5. We are seeking similar outcomes
6. We want FW visitors to have a 5-star experience
7. We must work together to enhance the FW experience
8. We need clarity about what we call ourselves
9. We want to encourage FW participants to become citizens and then investors
10. We want FW to be a "home" experience that is safe
11. We view our challenges through multiple perspectives, e.g. the visitors experience, the program plans, the physical plant, etc.
12. We want to get people walking around the campus
13. We want to expand visitors' sense of curiosity past the initial point of entry
14. We want to create more "spectacle"—artworks or landscape features that draw the eye and ear to encourage broader exploration and places to linger
15. We want to create a variety of "storylines" to guide visitors in exploring the fort
16. We acknowledge that "unification" must be viewed through multiple lenses
17. We recognize that our resources go well beyond dollars, including the unique site and buildings, program partners' experience and offerings, our volunteers, each other, and our legacy of past successes, which serve as a springboard for future ones.*
SOLUTIONS
1. Describe and chart customers/audience for each partner: local/regional, national, visitors, residents/campers.
2. Create a matrix for each partner's potential collaboration with the others
3. Take steps to increase communication and reduce surprise in PDA and partner communications so as to enable better joint planning.
4. Create a process and criteria for identifying priorities for PDA and partners to work on collectively.
5. Have partners rank project priorities.
6. Assign tasks, next steps, timelines, and metrics for 2017, 2018, and beyond.
7. Tackle low-hanging fruit first.
8. Use expanded annual planning process and "think week' to develop thematic and marketing approaches.
9. Create a FW passport
10. Plan multi-disciplinary field trips
11. Take better advantage of the Fresh Sheet
12. Create a joint catalog, as well as shared communications and digital marketing
13. Create a Programming Council with responsibility and authority
14. Hire an activities director
15. Sales to partners (?)
16. Create a non-voting partner seat on the PDA board
17. Create a shared administrative facility, possibly Building 201, with potential for shared expenses for reception, financial services, marketing
18. Promote routine dialog through a disciplined standing committee that takes a 30,000-foot view.
19. Identify themes for consistent, complementary stories about FW that would be reflected across public communication, e.g., "beautiful setting," "place to have fun," "historic," "authentic," "artisanal," "all ages welcome."
20. Create graphic consistency across FW signage and communication, as was done successfully at GGNRA
a. Designate FW "neighborhoods" by function, with attractive, iconic signage and distinct parking areas that encourage walking and wandering
b. Create an attractive "magazine" or binder that goes into all the rooms and around the fort with guides and articles to describe and encourage participation in program opportunities
c. Carry graphic themes across all online communications and marketing
21. Incorporate sculpture, soundscapes, and other public art to help define neighborhoods and draw visitor curiosity and exploration
* Some of the individual resources people identified—from the question: what would our organization lose if I left?—included: historical memory, board and nonprofit leadership, business perspectives, volunteer labor, energy for change, strategic thinking, vision, experience driving change, institutional knowledge, skill in interfacing with the public and promoting partner interaction, crucial relationships, organizational wizardry, connections to community resources, patience in making change, optimism, and motivational skills.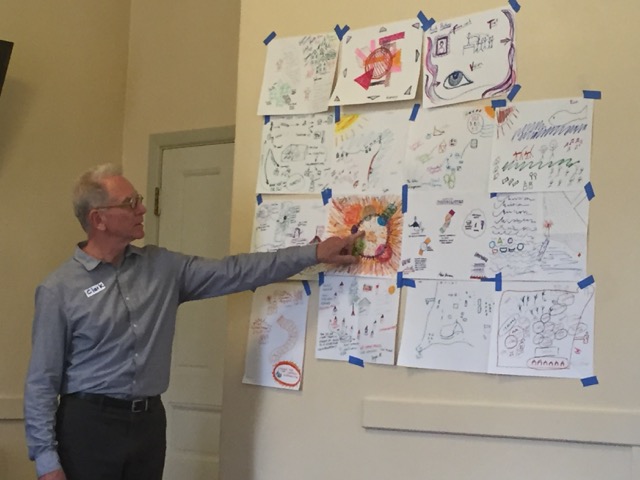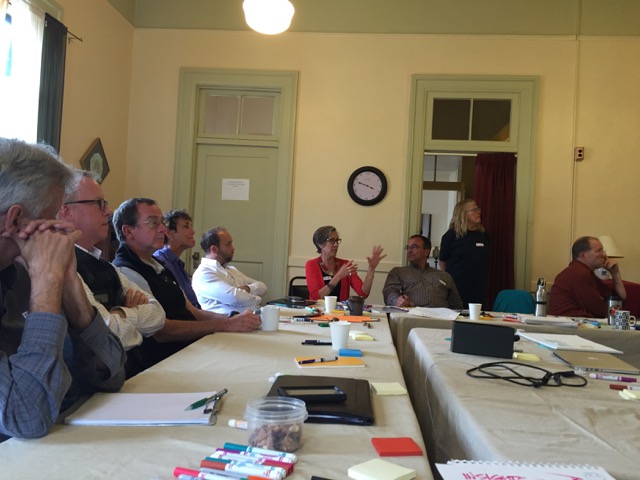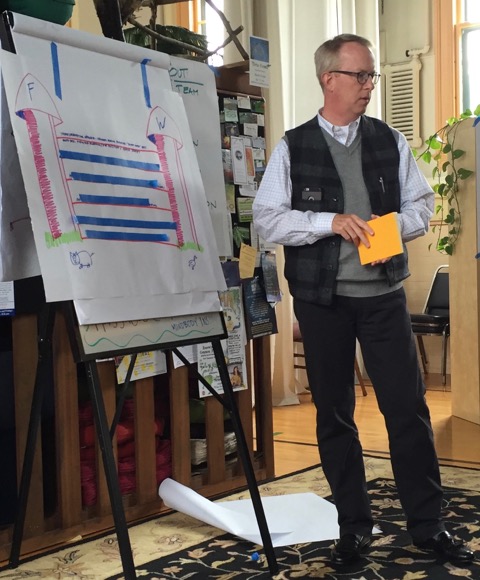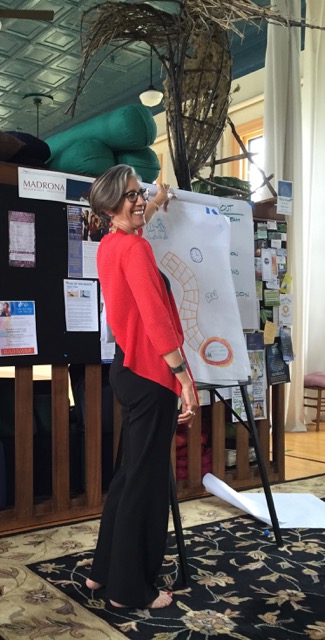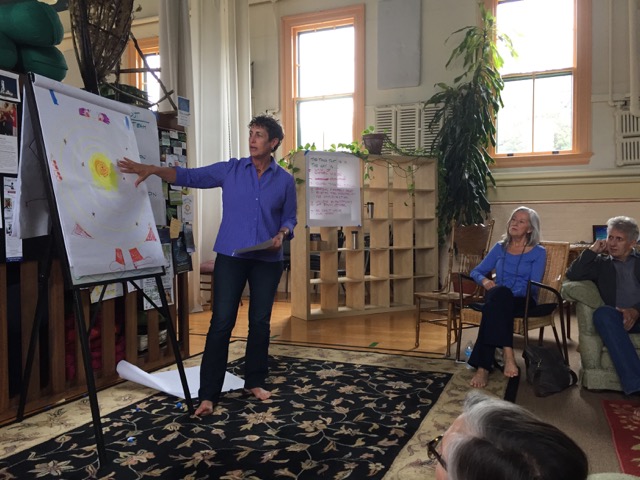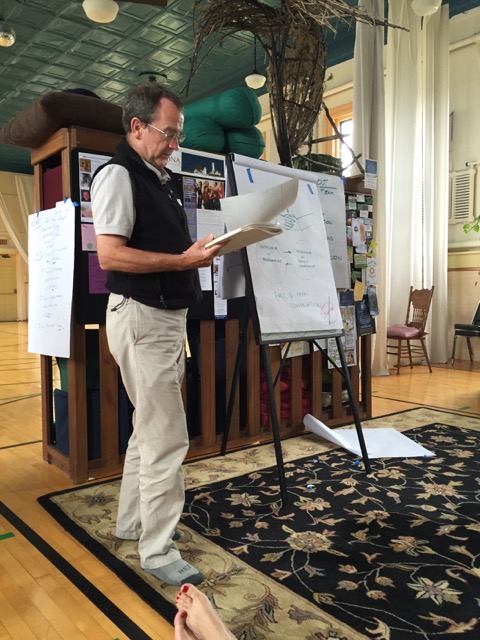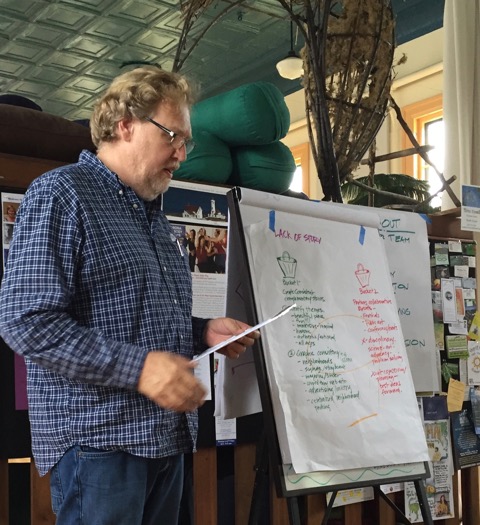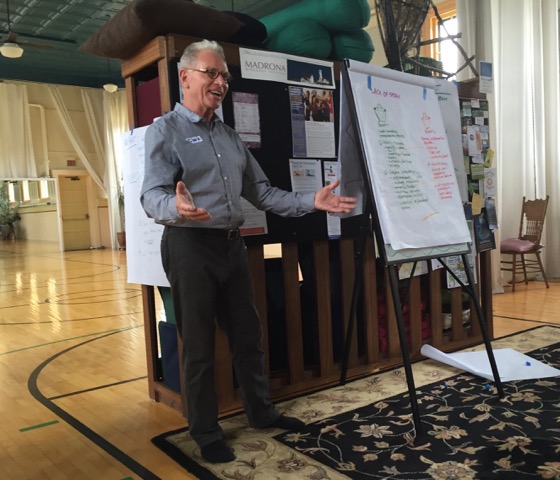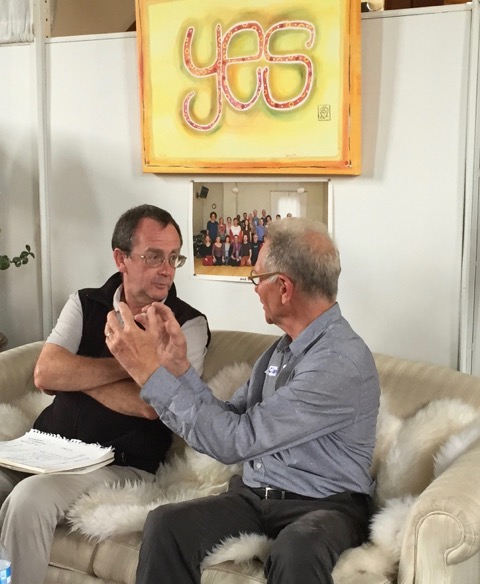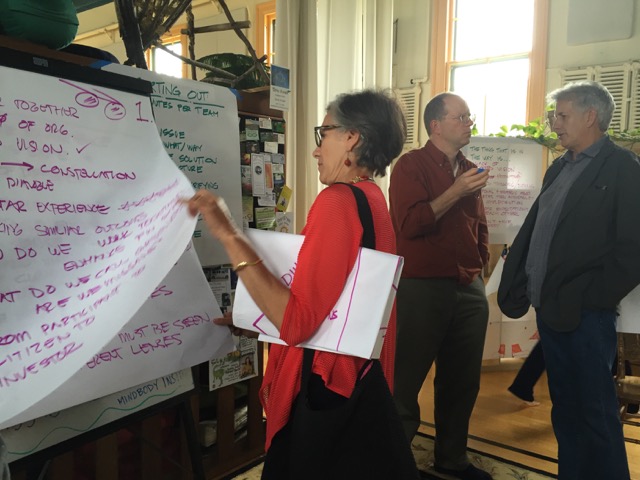 Photos by Katherine, thanks!